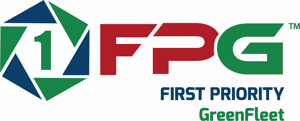 Vehicle-to-Grid
First Priority GreenFleet's operating premise is that electric school buses (and concentrated medium- and heavy-duty commercial EV deployments) can provide a clean, healthy, pollution free environment for our children during the school year and serve as dedicated distributed energy resources (DERs) through a Vehicle-to-Grid (V2G) arrangement in the summer months when electricity demand is high and school bus use is low. FPGF is currently participating with local school districts and major utility companies in two V2G demonstration projects– one in New York and another in San Diego.
V2G enables energy stored in electric vehicles to be fed ("sold") back into the commercial electric power distribution system (the "grid") to help supply energy for a variety of grid services including, but not limited to, demand response, standby capacity, mobile emergency power and grid stabilization. Use of electric school buses can buffer renewable power sources such as wind power by storing excess energy produced during windy periods and providing it back to the grid during high load periods.
The components in a V2G configuration include battery electric buses (BEVs) which are equipped with bi-directional charging components; smart charging stations which are equipped to provide power back to the grid through inverters that meet the utility's certification reliability standards; software which manages the grid service requirements; and an energy management platform which insures load balancing in a 3-phase power environment.
The opportunities to utilize mobile battery assets to handle peak load challenges and augment emergency power resources (e.g. natural disasters) are theoretically unlimited. The level of scale is constrained only by the number of electric school buses that fleet owners are willing to purchase and the availability of space to park groups of electric school buses in one location.
Additionally, there are separate and supplementary/complementary opportunities for revenue generation and public/private partnership benefits (including disaster recovery protocols) from exporting the stored power from BEVs back to the grid and/or to buildings (V2B).
Electric school buses are practically "free" to the purchaser when you combine the available federal and state funding subsidies with the reduction in cost of ownership over the vehicle's life cycle as compared to diesel buses. And in most, if not all, cases the V2G equipment, software and installation are all covered by the utility. It's a win-win-win situation for the utility, the school district and the community.