First Priority GreenFleet seeks to revolutionize the national, private and public commercial transportation industry by meeting the demand for Zero and Ultra-Low Emission Vehicles and lead the effort to: reduce greenhouse gas emissions, improve air quality and public health, and promote the social, environmental, and economic well-being of our customers and communities.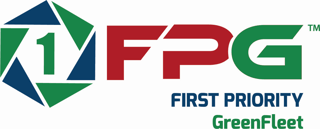 A Message From First Priority Group's Advisory Board Member, Mike Britt:
"I am especially excited about the work that First Priority's GreenFleet division is doing with the electrification of the school bus market. Not only should everyone get behind that effort due to the health benefits impact to the children, all school employees, and the communities where they operate, but also due to the strong compatibility of the vehicle-to-grid usage case. Creating a clean air environment at the schools will also demonstrate to our children the importance of a sustainable legacy. Making school buses a revenue generation tool by selling capacity back to the grid during weekends and summer months can substantially change the total cost of ownership modeling. Of course there is also the added benefit of having a mobile energy storage asset that can help power schools during any power outage emergencies and when the schools are being used as evacuation centers."