First Priority Emergency Vehicles is the proud dealer of Demers Ambulances in New Jersey, North Carolina, South Carolina, Georgia and Kentucky.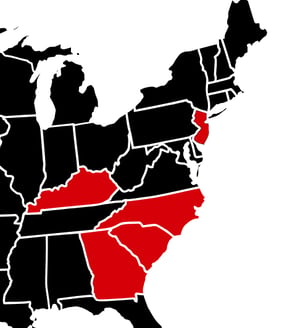 Demers Ambulances are some of the toughest on the road, with a design and details that not only contribute to a safer, smarter workplace, but also to the lowest total cost ownership in the industry.

Demers Ambulance are built upon a core set of values that guide us in our relationships with our customers, our interactions with our dealers, how we conduct ourselves and our connections with the communities in which we serve.
These core values, also known as the brand attributes represent the essence of the Demers brand and have a real and lasting impact on the way we conduct our business. We believe these values come into play in each and every customer experience and are essential to the ultimate success of our company and the satisfaction of our customers.
Demers Ambulances has been building quality ambulances since 1960. Demers has been providing top-quality ambulances with features to cater to your EMS needs.
QUALITY AND SAFETY TESTING
Testing the build quality is important to Demers. The cabinetry in each model can withstand a 4.5 ton pull test. The module's construction uses locking roof and side walls, chemically bonded and welded together.
All seats receive pull testing to over 5,000 lbs. exceeding any requirements. Regardless of destination, every Demers ambulance surpasses all industry standards.
Demers has a great reputation for reliability and build quality. They have a dedication to providing the best ambulances in the industry.