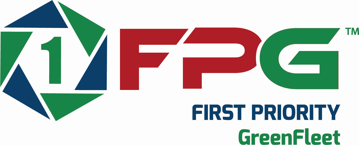 First Priority GreenFleet is a leading provider of end-to-end clean transportation solutions in the United States and the only independent commercial electric vehicle service organization covering both coasts. Our array of options for both manufacturers and commercial fleets is unique in the industry. We work with OEMs, powertrain suppliers and a wide-array of bodybuilders/upfitters to provide fleets best-in-class
sustainable transportation solutions.

The Multi-Tool of Utility Vehicles
Ready for anything from road to dirt, indoors or out, the street-legal E-LSV Tropos Motors™ ABLE™ is a dependable compact utility workhorse. With an on-road payload capacity of up to 1,100 pounds (1500 pounds off-road), and a turning radius of 150 inches (12.5 feet) its tough enough for the big jobs yet small enough to get into tight spaces.
This 10kW ultra-low maintenance truck has an estimated 144 MPGe, up to 4.3 M/KwH. It has a variable range of 40–120 miles, and top speed of 25 mph or 35 mph as defined by local laws, or 40 mph off-road, based on customization.